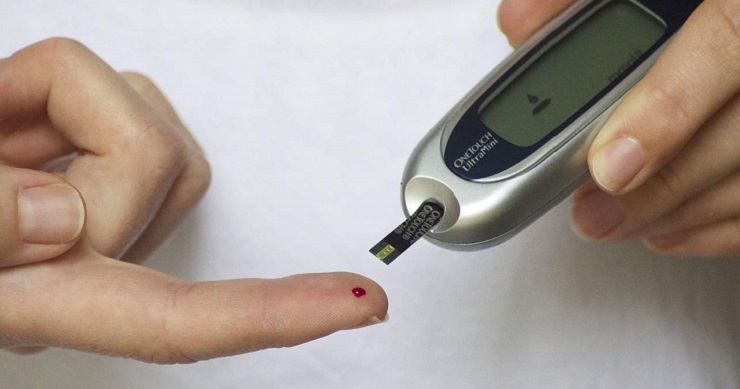 It is well-established that diabetes can lead to problems with one's feet. That being the case, can diabetes and heel pain induce plantar fasciitis? Is there a known link between plantar fasciitis and diabetic heel pain symptoms?
The purpose of this article is to reveal current thinking about diabetes as a potential cause of plantar fasciitis and also to investigate reasons behind that thinking.
Plantar Fasciitis and Diabetes
In Diabetic Feet¹, Podantics Podiatry of Adelaide, Australia observed that approximately one out of every four individuals with diabetes will contract foot problems of some type.
Similarly, an article entitled Diabetes and Heel Pain² noted that, of those diabetics who developed foot problems, the problems were "almost always associated with heel pain." The article added that these problems are typically linked to circulation issues or neuropathy (nerve damage).
Based on information from these two sites, let's take a deeper look into these two types of symptoms.
Diabetes Foot Pain Symptoms – Circulation
Circulation issues are related to a reduced blood flow in parts of the body. With diabetes, this commonly occurs in veins and arteries providing blood to organs, legs, and arms below the stomach level. Such symptoms are labeled as peripheral vascular disease (PVD).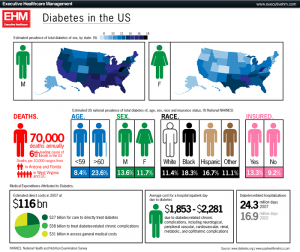 Limited blood flow can lead to painful foot issues including swelling and dryness. This also hinders the body's normal process of healing.
Similar to what is discussed in a previous article entitled What is Plantar Fasciosis, reduced blood flow in the feet can also increase the risk of additional injury. Due to the lessened flow, important nutrients and critical oxygen do not get to the feet.
This subjects the feet to further difficulties including, in particular, stabbing heel pain.
 Diabetes Foot Pain Symptoms – Neuropathy
Neuropathy, on the other hand, is defined as a dysfunction or disease related to peripheral nerves, commonly those in the feet or hands. This generally causes weakness or even numbness in the affected limb.
Our nerves, of course, represent our body's wiring system, carrying pain and other sensations to our brain. The nerves that reach to our feet are the longest nerves in our body. Thus, it makes sense that diabetes typically affects them the most.
It is a well-known fact that diabetes can cause this type of damage. In the worst cases, diabetes patients lose their ability to feel pain when they damage their foot, which is a dangerous situation. Some even end up having their foot amputated. While this is a horrible result, it doesn't relate to issues with plantar fasciitis, where pain is a key problem.
Jeff Foster addresses pain in his article entitled Foot Pain and Diabetes³. There he discusses "sensory neuropathy" (para. 4), the most common type of neuropathy among diabetics.
In this scenario, "the amount of pain is much greater than the source that is causing the pain" (para. 4). For example, a simple act such as putting on a pair of socks can initiate stinging pain. Burning, tingling, and/or stabbing pain may result from sensory neuropathy.
Similarities to Plantar Fasciitis Care
To avoid further issues and help protect their feet, diabetics need to watch over them carefully.
Shoe insoles or cushioned supports could be very helpful. Regular use of a foot roller or self-massage may help reduce the pain level. Doctor-recommended prescription drugs may be another source of relief.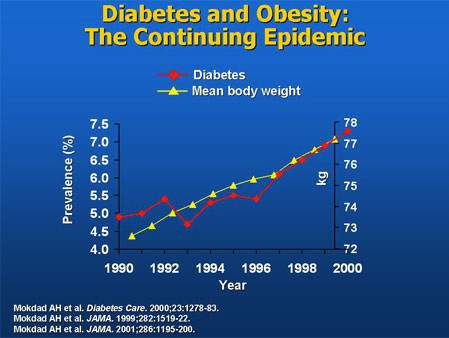 Also, similar to those caring for plantar fasciitis, exercising and stretching are great tools to fight neuropathy. It is very important to keep leg and foot muscles flexible and healthy.
Finally, maintaining appropriate weight levels is crucial for avoiding heel pain, especially for individuals with type 2 diabetes. Just as with plantar fasciitis, being overweight increases the risk of developing plantar fasciitis.
Diabetes Foot Pain Research
Numerous research trials have already studied diabetic foot pain. In fact, a 2011 study entitled Diabetic Foot Problems: Inpatient Management of Diabetic Foot Problems¹¹ managed by the Centre for Clinical Practice at NICE in London, England investigated a total of 9,817 previous studies related to diabetic foot pain.
Even with all the previous research there is still much to learn. Numerous clinical trials continue to be undertaken today relative to topics such as diabetic foot ulcers and foot neuropathy.
Following are summaries of three previous studies that may help related the effect that diabetes may have as related to plantar fasciitis.
This study was conducted in 2003. It showed that peripheral neuropathy could foster both deformities of the feet and also changes in a person's walking pattern, even to the point that high pressure is added to portions of the fascia tissue.
The authors noted that such pattern changes could potentially cause feet to be more rigid and thus less accommodating to the floor while walking or running. They hypothesized that the changes may have helped initiate stresses on the feet, inducing plantar hyper-pressure.
Also, increased thickness of the plantar fascia tissue was found along its entire length in the diabetic patients whether neuropathy was present or not. In particular, the thickness increase was statistically significant compared to the control group where the fascia tissue connects to the heel.
The conclusion of this 2011 study was that thickness changes in the plantar fascia represent a reliable and objective measurement that can be used to determine the effectiveness of diabetic treatment protocols.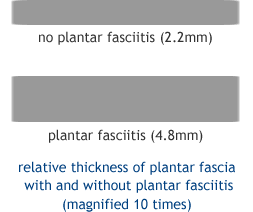 To execute this study, ultrasound was utilized to measure the thickness of the fascia on thirty diabetes patients (a total of thirty-nine feet). Each patient also self-assessed their pain level. A number of treatments were tried on the various patients before a second ultrasound reading was taken.
Results from this study indicate that thickening of the plantar fascia can generally lead to plantar fasciitis.
Earlier studies had shown that both the Achilles tendon and plantar fascia grew thicker in diabetes patients. This study, released in 2012, concluded that the fascia and tendon begin thickening during the early stages of diabetes. It also noted that a person's body mass index (BMI) affected the thickness of the plantar fascia more than their Achilles tendon.
Thus, as is also true for plantar fasciitis, weight control is very important to improvement.
So, Can Diabetes Cause Plantar Fasciitis?
The truthful answer is that we still don't know for sure! Jennifer Stallings (RD, LDN, CDE, CPT) of DiabetesSisters¹² noted that "no known relationship between plantar fasciitis and diabetes has ever been established" (para. 2).
The Foot and Ankle Specialty Center¹³ in the Philadelphia area agreed. They affirmed that, "Diabetes is also a culprit – there is still no explanation why, but studies have repeatedly shown that diabetics are more prone to developing plantar fasciitis" (para. 7).
Meanwhile, according to Physio Works²¹, "Although doctors don't know why, plantar fasciitis occurs more often in people with diabetes" (Risk Factors section, para. 11).
Along the same lines, in Plantar Fasciitis, Heel Spurs, Heel Pain²², it is noted that, "Diabetes is also a factor that can contribute to further heel pain and damage, particularly among the elderly" (para. 7).
Summary
Apparently, what we can say for certain is that there appears to be some link between diabetes and plantar fasciitis, yet it is not yet fully understood. The link appears to be especially true among more elderly diabetics.
What I have written here is taken from numerous sources found on the internet. I have tried to compile and summarize relevant information.
Please remember that I am not medically trained and you should not consider the information in this article as a replacement for words from your personal physician. If you have problems with diabetes, plantar fasciitis, or other foot issues, you should see your doctor and follow his or her instructions.
As always, I invite you to respond with your thoughts, experiences, or opinions. Use the comment area below to share with me and others.
References
¹Podantics Podiatry. Diabetic feet. Magill, SA: Podantics Podiatry (Australia). Available from: http://www.podantics.com.au/diabetic-foot.html
²Heel that Pain. Diabetes and heel pain. Yorba Linda, CA: Heel That Pain (USA). Available from: http://www.heel-that-pain.com/heel_pain/diabetes.php
³Foster, Jeff. Foot pain and diabetes. EzineArticles.com; 2005 Nov 7. Available from: http://ezinearticles.com/?Foot-Pain-and-Diabetes&id=350596
¹¹Centre for Clinical Practice at NICE (UK). Diabetic Foot Problems: Inpatient Management of Diabetic Foot Problems. London: National Institute for Health and Clinical Excellence (UK); 2011 Mar. (NICE Clinical Guidelines, No. 119.) Appendix D, References of all included studies. Available from: http://www.ncbi.nlm.nih.gov/books/NBK82339/
¹²Stallings, Jennifer. Is there a relationship between plantar fasciitis and diabetes? Chapel Hill, NC: Diabetes Sisters (USA); 2009 Aug 19. Available from: https://diabetessisters.org/article/there-relationship-between-plantar-fasciitis-and-diabetes
¹³Foot and Ankle Specialty Center. Patient education – plantar fasciitis. Willow Grove, PA: Foot and Ankle Specialty Center (USA). Available from: http://www.footandanklespecialtycenter.com/condition-plantar-fasciitis.html
²¹Miller, John. What is plantar fasciitis? Sandgate, QLD: PhysioWorks (Australia); 2015 Sep 21. Available from: http://www.physioworks.com.au/injuries-conditions-1/plantar-fasciitis
²²Plantar Fasciitis Organization. Plantar fasciitis, heel spurs, heel pain. PlantarFasciitis.org; 2014. Available from: http://www.plantar-fasciitis.org/
Photo license information: CC BY 2.0 (https://creativecommons.org/licenses/by/2.0/legalcode)