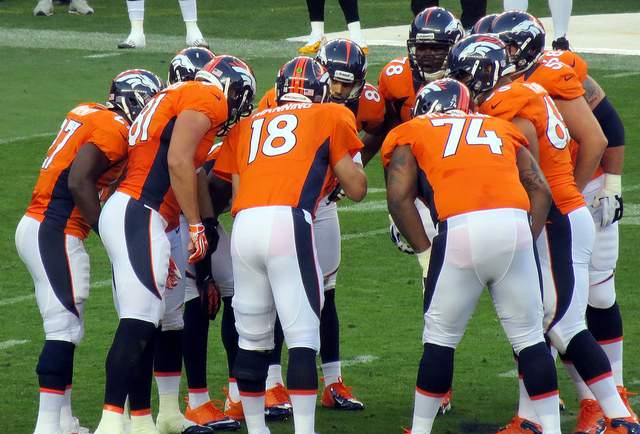 Does plantar fasciitis ever go away completely? Or will it hang on behind the scenes forever, just waiting for another opportunity to rear its ugliness?
Athletes all over the world must wonder and even worry about this once they've been struck by it!
Even athletes in professional sports aren't immune. Do you recognize any of these names?
Evan Longoria, third baseman, Tampa Bay Rays (baseball)
Clayton Kershaw, starting pitcher, Los Angeles Dodgers (baseball)
A. Dickey, starting pitcher, Toronto Blue Jays (baseball)
Corey Dickerson, left fielder, Colorado Rockies (baseball)
Eli Manning, quarterback, New York Giants (football)
Antonio Gates, tight end, San Diego Chargers (football)
Marques Colsten, wide receiver, New Orleans Saints (football)
Peyton Manning, quarterback, Denver Broncos (football)
Drew Brees, quarterback, New Orleans Saints (football)
Cliff Avril, defensive end, Seattle Seahawks (football)
Tim Duncan, center, San Antonio Spurs (basketball)
Shaquille O'Neil, center, formerly with Los Angeles Lakers (basketball)
Pau Gasol, center, then with Los Angeles Lakers (basketball)
Joakim Noah, center, Chicago Bulls (basketball)
Damian Lillard, point guard, Portland Trail Blazers (basketball)
Joe Johnson, shooting guard, Brooklyn Nets (basketball)
Pete Sampras (tennis)
What do they have in common? Besides the fact that they are all high-profile athletes competing in major U.S. sports, they all have suffered with plantar fasciitis at some point in their career, most within the past couple years. Several of them dealt with this issue for years.
Believe me, the list could be much longer!
Recently in the News
On December 22, 2015 Drew Brees was diagnosed with a torn plantar fascia. How long he will be out of commission is unknown.
A couple days earlier, on December 20 it was reported that Damian Lillard, who had started 275 straight basketball games for Portland's pro basketball team, was suffering with plantar fasciitis. He has now missed the first two games of his career but he hopes to be back playing soon. Be careful, Damian!
Since early November, the very well-recognized quarterback Peyton Manning hasn't been able to play football. He had been dealing with plantar fasciitis pain for weeks prior but the injury grew to include inflammation and some tearing of the plantar fascia. He is about to miss his sixth game in a row following the worst game of his magnificent career.
This past May, Corey Dickerson was pulled out of the Rockies' lineup in the third inning of a game. He had been dealing with left heel problems for a while and was trying to push through the pain of plantar fasciitis. It caught up to him. He was out almost a month before getting back onto the playing field.
A Growing Issue
This isn't new! Back in 2013 David Moore (USA Today Sports) wrote about how Albert Pujols (baseball) had been suffering most of the season with plantar fasciitis. He was quoted as saying, "You almost want to pee in your bed rather than go to the bathroom … It's really painful in the morning" (para. 3). Pujols added that he had dealt with this type of injury for the previous nine years but 2013 had been the worst of all seasons for him.
The greatest pain from plantar fasciitis commonly is felt first thing in the morning. Moore also quoted football player Antonio Gates as saying, "You're literally standing there 15-20 minutes, knowing that first step is going be to like an ice pick sticking in your foot" (para. 33).
Gates' case was so bad that he even considered retiring. At some point he had to be wondering, "How long does plantar fasciitis take to heal?"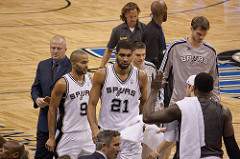 Thinking back, Gates indicated that when he first suffered with fasciitis, it was not all that common. Tim Duncan (basketball) felt the same way. His first bought with plantar fasciitis was ten years ago, in 2005. Since it was not a well-accepted problem back then, a lot of sports writers and others apparently shrugged it off and tried to equate it to something as small as a sprained toe.
Duncan knew the difference! Fortunately, special orthotics helped him eventually overcome the injury.
Pro Athlete Risk Factors
Since athletes are constantly running, jumping, and using their feet they tend to have a higher risk for developing foot issues. According to Heel that Pain a few of the key risks faced by pro athletes include:
Biomechanical (structural and functional) factors.
Improper training and significant repetition of sports activities.
Abrupt changes in the intensity and/or duration of the daily routine of running.
Wearing footwear that lacks proper arch support and/or may not have enough cushioning on the sole of the shoe.
Utilizing footwear that may be worn down (particularly problematic in football).
The chief of orthopedic surgery at Cedars-Sinai Medical Group in Los Angeles, Robert Klapper, was quoted by author Moore as sensing an "explosion of overuse injuries like plantar fasciitis" (para. 16). He theorized yet another risk factor – that children were becoming specialized toward one or two sports at a younger age than in previous generations, playing those sports all year around and/or playing on traveling teams.
Klapper felt that this type of specialization caused the children to miss out on somewhat natural cross training that used to manifest itself through participation in several sports. This situation, when combined with spending more time sitting in front of computers and television, was increasing the number of injuries that arose based on the repetitive movements of the sports in which they specialized. He surmised that this natural cross-training, which had great value, has been lost.
Biomechanical Factors
According to Dictionary.com, biomechanical is defined as, "The study of the mechanics of a living body, especially of the forces exerted by muscles and gravity on the skeletal structure."
So what are some of these "biomechanical" factors encountered by pro athletes? What stresses are being placed on their legs and feet? Two common issues are reduced flexibility in the ankles or feet and Achilles tendon tightness. Either or both of these could result from the highly repetitive processes involved in a given sport.
These two factors may also be due to a lack of appropriate stretching, particularly stretching of the calf muscles. Calf muscles that become tight can be a cause of foot-related injuries.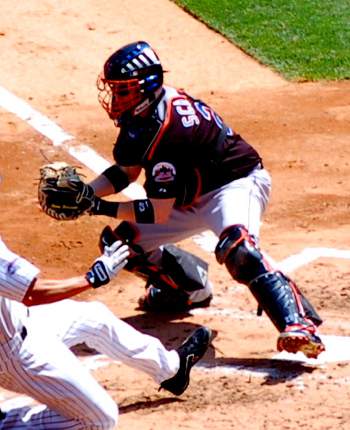 A third factor is abnormal mechanics in the feet. Athletes are continuously placing pressure on their feet. Stepping down awkwardly or incorrectly can disrupt normal foot mechanics. Shoes that do not provide proper support may also contribute. Cleats can be awful on the feet but so can shoes that do not properly support the arch of the foot or the heel.
Finally, the leg and foot movements involved in sports may lead to a fourth factor – disparity in the strength of the muscles in one foot or leg compared to the other.
Will Plantar Fasciitis Go Away?
It is a well-known fact that plantar fasciitis typically develops gradually, over time. Once it flares up the fascia ligament needs to be rested. If it isn't rested enough the pain and inflammation will only become more unpleasant. Continuing to walk, stand, run, and jump will contribute to the problem. In fact, Heel that Pain notes that, "In some cases, the inflamed ligament may not heal because many people who have plantar fasciitis do not completely stop the aggravating activity" (para. 3).
Writing in 2013 about Seattle Seahawks players who have suffered from plantar fasciitis, Aaron Sims noted that even though plantar fasciitis does not keep pro athletes from competing forever, it can be both annoying and persistent. In other words, once someone suffers with this issue it is highly likely that it may come back again later.
The USA Today Sports article referenced earlier agreed. It noted that plantar fasciitis will often linger and that it is "one of the most difficult athletic injuries to heal." Why is that? To start with, there is only a relatively small quantity of blood that flows around the heel. Then the continued jumping and running tends to offset the treatments that are applied, most notably the physical therapy treatments and the anti-inflammatory medications. As a result, even with an extended period of rest it is quite common to have a recurrence of the problem.
What Do You Think?
Author Moore indicated that though there is no data to prove that plantar fasciitis is occurring more now among pro athletes than in the past, athletes themselves seem to believe it. Along with the orthopedic medical community there is increasing discussion that this is the case.
I would be very interested in hearing your thoughts on this. Though you may not be a pro athlete, many of you may be a "weekend warrior" like me. What goes through your mind when you read about all the pro athletes who struggle with this type of foot problem?
References used in the article:
Heel that Pain. (n.d.). Heel pain & football. Heel that Pain website at http://www.heel-that-pain.com/articles/plantar_fasciitis_football.php
Moore, D. L. (2013, August 21). Plantar fasciitis knocking top athletes off their feet. USA Today Sports at http://www.usatoday.com/story/sports/2013/08/20/albert-pujols-plantar-fascitis/2679445/
Sims, A. (2013, May 22). Plantar fasciitis: The most common cause of heel pain. Field Gulls, a Seattle Seahawk Community at http://www.fieldgulls.com/2013-nfl-offseason/2013/5/22/4355994/plantar-fasciitis-the-most-common-cause-of-heel-pain
Photo license information:
Hawkins: CC BY-ND 2.0 (https://creativecommons.org/licenses/by-nd/2.0/legalcode)
Tipton: CC BY-SA 2.0 (https://creativecommons.org/licenses/by-sa/2.0/legalcode)