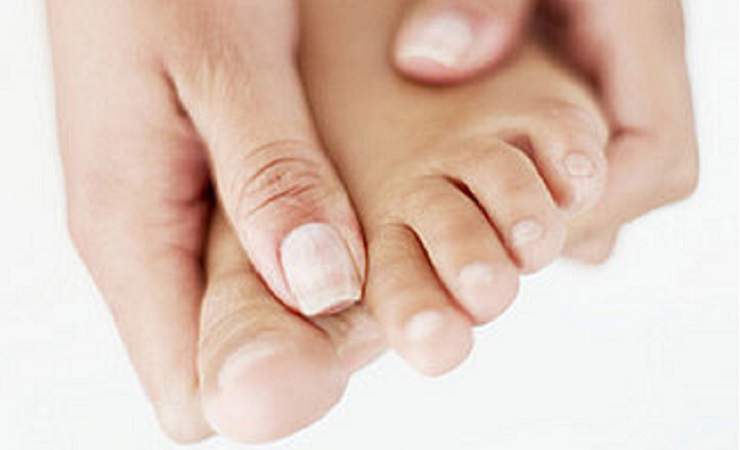 We would all like to find a simple and effective self treatment for heel pain. Search the internet and you will find many different recommendations, several of which claim almost immediate relief.
Be aware, however, that there is no guarantee that any one specific treatment will actually cure plantar fasciitis for good.
One point that most experts agree on is that once your foot has been injured and you have felt pain in your heel, immediate action should be taken. Implementing the RICE method is a great place to start. While you are doing that, begin to evaluate potential causes, treatments, and exercises for your ongoing handling of the injury.
Massage Therapy for Plantar Fasciitis
Though it may not completely eliminate your heel pain, one type of treatment that may help reduce the pain in the short term is self-massage. Massaging invites additional blood flow to the area of massage, which in turn stimulates the natural healing abilities of our body.
We often tend to neglect those areas of our body that are hurting. Knowing this, it is important to set aside time to massage your feet and/or leg muscles every day.
Continuing to massage after the pain is gone is also an effective means of helping reduce the chance of repeated injury. If you don't take care of yourself properly, the pain will return, perhaps worse than previously.
The remainder of this post describes three massage techniques for plantar fasciitis pain relief that you can perform on yourself.
Thumb Massage for the Plantar Fascia
The following two-minute video entitled Thumb Massage for Heel Pain and Plantar Fasciitis was produced by East Coast Physical Therapy. It shows how to use your thumbs to locate and massage specific pain areas near your heel.
Briefly, this is the technique that the video recommends:
1) Use your thumb to locate an area of pain around your heel.
2) Press on that spot with as much pressure as you can stand, but not so hard as to cause significant pain, and massage it with slow, small circles.
3) When the pain is no longer felt in that spot, move your thumb slightly to the left or right and locate another area where you feel pain.
4) Repeat steps 2 and 3.
Massage for a total of 5-6 minutes. Skip at least one day in between massages. If you don't you will most likely cause more pain.
Achilles Tendon and Leg Muscle Massage
This second video, which is six minutes in length, demonstrates massage of muscles in the calf as well as the Achilles tendon. Massaging these areas relieves tension and breaks up adhesions that may reside there. Leg muscle massage helps loosen up the tendon and leg muscles to avoid placing unnecessary pressure on the calcaneus (heel) and plantar fascia.
The technique follows this pattern:
1) Warm-up the muscles first.
2) Once warmed, use the thumb to "pin" the Achilles tendon while moving the foot up and down, with intent to release any adhesions in the tendon.
3) After further warming of the soleus (lower calf) and gastroc (upper calf) muscles, form a V with your thumbs to dig in and massage the tibialis posterior muscle, which is located between the gastrocs in the upper part of the leg.
4) Finally, use a flat thumb pinning technique on the flexor digitorum longus, the muscle running down the leg behind the tibia (shinbone) and across the top of the foot. This muscle controls movement in the smaller four toes.
A final stretch is recommended following the massage. While sitting on the floor, pull your lower leg in toward your body. Once in that position, cup your hands under the ball of your foot and pull the foot upward. Repeat this motion 10-12 times.
Raining Faith Sport Massage developed the following video. It is entitled Self-Massage for Plantar Fascia Pain.
Calf – Tendon – Fascia Self-Massage
In Self Massage for Plantar Fasciitis, Dr. Bruce Mandelbaum, who works with Olympic athletes in his practice, explains how you can perform self-massage on the calf muscle, Achilles tendon, and plantar fascia in a manner similar to how he works on athletes.
Dr. Mandelbaum stresses the use of cross-fiber friction techniques. Cross-fiber friction is accomplished using the thumbs, working them back and forth across the muscle or tendon. His claim is that this type of massage will help heal plantar fasciitis more quickly.
At the beginning of the video, he demonstrates how he uses these techniques on individual patients. He then shows you how to perform these same techniques on yourself.
His technique begins on the calf, using his thumbs to work the calf muscle upward from the Achilles tendon. When an area needing massage is located, he utilizes cross-fiber friction to break up the fiber. After working the calf muscles, he performs his massage on the tendon and finally on the plantar fascia, right where it meets with the heel.
To perform these same techniques on yourself, you use both thumbs to work cross-fiber across the muscles. Follow the pattern mentioned previously – the calf, the Achilles tendon, and then the fascia. As he notes in the video, this back and forth massage technique should be "a bit uncomfortable" for you.
He also mentions, but does not show, using a roller on the calf to help warm it up prior to massage.
This video is about 3½ minutes in length.
Summary
In today's work environment, many of us sit at a desk most of the day or we spend a good portion of the day standing.
Outside of work, some of you may run for exercise. Others, like myself, participate in karate or some other martial art. Still others play sports. One thing most of us have in common – we all may be abusing our feet.
Remembering that the likelihood of suffering with plantar fasciitis increases as we age and that it may be brought on by changes in activity level, it is important to understand the ties between our leg muscles and heels. Tight muscles in your feet, Achilles tendon, or calf muscles can be a cause of pain in your heel area.
For these reasons, knowing how to self-massage could be very important to maintaining healthy feet.
I invite your comments and/or discussion questions. Please use the comment box below.